Lépjen kapcsolatba velünk
Telefon
Magyarország
18.11.2021
Huck BobTail® locking ring bolts for seat supports in the roller coaster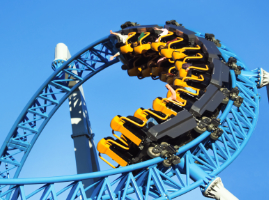 Safety, safety, and more safety!
Anyone who builds roller coasters or roller coasters knows no compromises here. In view of the immense acceleration forces and unimaginable loads on material and technology, the special focus is on fastening technology - and solutions must offer maximum safety "and should not reduce the driving experience", says Kay Brenning.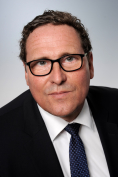 Currently: Used in the development of a new roller coaster
Our experienced business development manager is responsible for fastening elements, among other things. The engineers of a leading roller coaster manufacturer also appreciate that our colleague is the right contact when it comes to high demands on components and materials: when developing a new roller coaster, they rely on the expertise of Kay Brenning for the seat carriers the Huck BobTail® lockbolts from our extensive product range.
Click here for the --> Product video



Vibration proof and less noise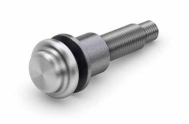 Kay Brenning: "Our approach was, among other things, to reduce the vibrations and noise development compared to previous solutions such as heavy-duty rivets."

This is now made possible by the locking ring bolt, which, thanks to its very high pre-tensioning force (tight tolerance of less than 11 percent) and locking method, is also characterized by a high dynamic load capacity.

Another indisputable matter of course is the safe setting process including documentation for the TÜV approval of passenger transport vehicles for amusement parks worldwide.
Reduce costs with quick assembly and freedom from maintenance
Focus on profitability. According to Kay, the Huck BobTail® locking ring bolt scores here, among other things, with its extremely fast assembly:

"Thanks to the compact and semi-automatic setting tools, which are easily accessible on the component, the locking ring bolts are set in just two seconds, i.e. almost twice as fast as many other products."

This has a significant impact on the installation costs - another cost argument is that it is maintenance-free.

In contrast to blind rivets and other locking ring bolts, the Huck BobTail® locking ring bolt was designed without a tear-off part. This means that there is no need to break a bare bolt and the susceptibility to corrosion is reduced to "zero".


Would you like advice from our experts?

You can find more information on the subject of Huck Bobteil on our website.

We will also be happy to advise you free of charge and professionally to find the best connection solution for your projects and to master your challenges in connection technology together with you.

> Send inquiry now