Lépjen kapcsolatba velünk
Telefon
Magyarország
+36 70422 45 88 | +36 1999 67 23
Kapcsolatfelvételi űrlap
Örömmel várjuk kérdéseit.
> Kapcsolat
07.09.2021
PEM S-RT: New self-clinching lock-nut for easy screwing and high level of resistance to vibration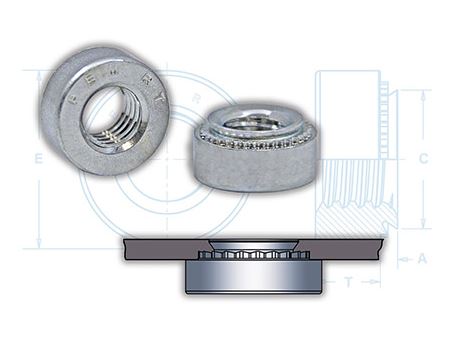 Inside the new type S-RT PEM self-clinching lock-nuts a specially-optimised thread pitch makes sure of particularly easy screwing processes. The screws can revolve freely in the thread until a specific force is applied. As soon as this is reached, the special geometry of the lock-nut comes into play. The screw is then held firmly over the entire length of the thread – even when exposed to vibration and after being screwed and unscrewed numerous times. Thanks to these properties, the PEM SR-T is especially suitable for lasting installation in thin aluminium and steel sheet from 0.8 mm thick. The self-clinching lock-nuts are available in sizes from M3 to M6 as well as for a range of different sheet thicknesses.