Lépjen kapcsolatba velünk
Telefon
Magyarország
+36 70422 45 88 | +36 1999 67 23
Kapcsolatfelvételi űrlap
Örömmel várjuk kérdéseit.
> Kapcsolat
14.12.2021
Products and know-how - fastening technology for the e-charging station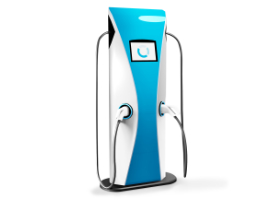 Focus on e-mobility
The new federal government has formulated a nationwide network of electric charging stations as its goal. This not only drives energy producers, the automotive industry and municipalities, but also the designers and manufacturers of e-charging stations.
And last but not least, with a view to safety and costs, they should "pay special attention to the necessary joining and fastening elements early on during development," recommends Florian Beer, Managing Director of Bossard Germany / KVT-Fastening and a mechanical engineer himself.
As a specialist in fastening and assembly technology with locations in Illerrieden and Velbert, we have a comprehensive product portfolio of connectors, fastening elements as well as locking and hinge solutions.
Assemly Technology Expert Services
With Engineering Services, we provide proven expert knowledge for support. I.a. our engineers take a close look at the Expert Walk through production:
Which fasteners can be replaced by better alternatives - or can you save, how is it processed?


Where is there potential for optimization, how can it be made easier and thus also more cost-effective?




With Expert Design, our fastening specialists are already at the side of product designers and constructors during the development of e-charging stations:
What are the requirements for the different connections?

Can the design withstand the stresses of 1,000 refueling?


Is the design easy to maintain and repair?
"The sooner the better! If you find good answers to such questions early on, you avoid problems and unnecessary costs later, "says Florian Beer.
Maximum tightness and safety, corrosion resistance, high economic efficiency, as simple as possible to use. Longevity, modern style "and also reliable delivery capability" are the requirements for the connection and fastening technology of an e-charging station.
Proven and innovative: fasteners from Southco® and fasteners from PEM®
Southco®, for example, whose product portfolio includes locks, latches and hinges, helps to achieve high standards of robustness and security for e-charging stations and to offer drivers a positive charging experience; At the same time, a high level of assembly and maintenance friendliness with maximum protection against unauthorized opening can be guaranteed.
Florian Beer: "It is also hard to imagine that an e-charging station can do without the tried and tested, innovative fastening technology from PEM®."
Blind rivets and blind rivet nuts for e-charging stations
More than just an alternative. If a reliable, permanent and form-fitting connection of two or more materials, also of different types, is sought for an electric charging station, blind rivets from well-known manufacturers have several advantages:
High quality and low assembly costs. Whether made of steel, plastic or other materials with different strengths and material thicknesses, our riveting technology portfolio ensures a secure hold.

If load-bearing threads are required in thin-walled materials or hollow profiles, blind rivet nuts are the solution, efficiently and without reworking from one side.
Do you have any questions or would you like expert advice?
You can send us your request and details about your project under the following link. We advise you quickly, competently and free of charge.
> Send your request now