Lépjen kapcsolatba velünk
Telefon
Magyarország
03.02.2023
HTL Mödling: Tech-day at Experience Center with Bossard / KVT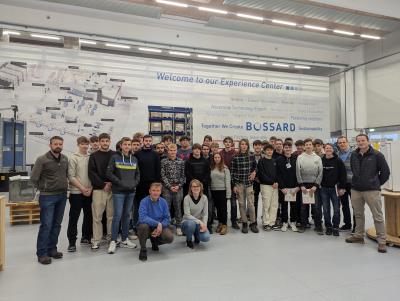 On 15th of December, around 45 mechatronics students of HTL Mödling spent a day at Experience Center in Linz with our experts from Bossard and KVT-Fastening.

Martin Henschling, the application engineer of Bossard Austria supports the Bossard Class for the mechatronics students in HTL Mödling for all topics related to fastening technology. Bossard has been a partner of the mechatronics class since 2022.

"Our goal is to raise the awareness of Bossard, transfer the know-how to the next generation, and eventually recruit the young technicians when they are ready," said Martin Henschling. Based on this, a Tech-Day was suggested for the HTL to visit the Experience Center and receive extended knowledge of fastening technology.

Eight different stations with different fastening technologies were prepared for the students, including MultiMaterial-Welding, riveting technology, welding and expander, threaded inserts and bigHead, direct screws, self-clinching technology, smart factory assembly, and the customized engineering solutions workshop. The students were grouped into 4 smaller groups, and each group will go through 4 out of 8 technologies. After each group went through 4 stations, they shared their learnings and takeaway with the complete group again.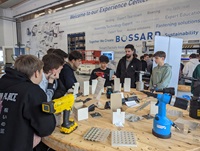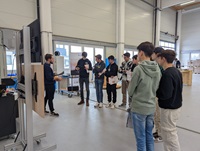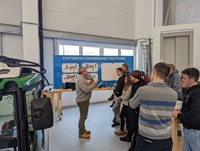 At each station, a short presentation and the practical installation practice are included. The students got the chance to try out the installation by themselves and gained hands-on experience directly. The engagement and interest were exceptionally high. The students were especially astonished by how many kinds of fastening technology there are and how innovative fastening technology can be, as fastening elements are generally underrated.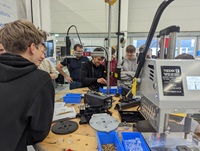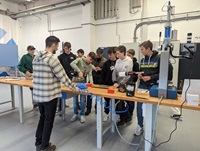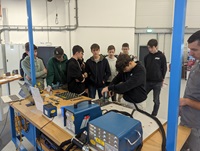 What is a Tech-Day?

It was an honor for Bossard / KVT to host the Tech-Day for the HTL Mödling. We have been hosting many Tech-Days throughout the year for customers as well as educational institutes.

A Tech-Day normally comprises several topics, which we align with the guests first. Depending on the customer application or the guests' interest, the program is customized differently. The Tech-Day could take place in the Experience Center in Linz or online. At the Experience Center, the guests will have a chance to see and try out the fastening technology personally and gain better insights and hands-on experience.

Click here to learn more about the Tech-Day.


Would you like to speak to us directly?



Dominika Zmijewska
Project Manager ATE
dominika.zmijewska@bossard.com
+43 732 257700 42
Subscribe to KVT Newsletter now and stay updated with our latest product and service highlights!